LPP's Early Childhood Curriculum places an emphasis on all aspects of a child's growth and development. Because children possess a natural curiosity of the world around them and are continually seeking out new information, we believe that children experience the joy of discovery and learning for themselves through play and thoughtful teacher guidance. Created through the incorporation of NAEYC Learning Standards, Illinois Early Learning Standards for Development, and the valued knowledge of LPP staff, our curriculum serves as a guide for the creativity of our teachers. Curriculum objectives are periodically revised utilizing current research in the fields of child development and early childhood education.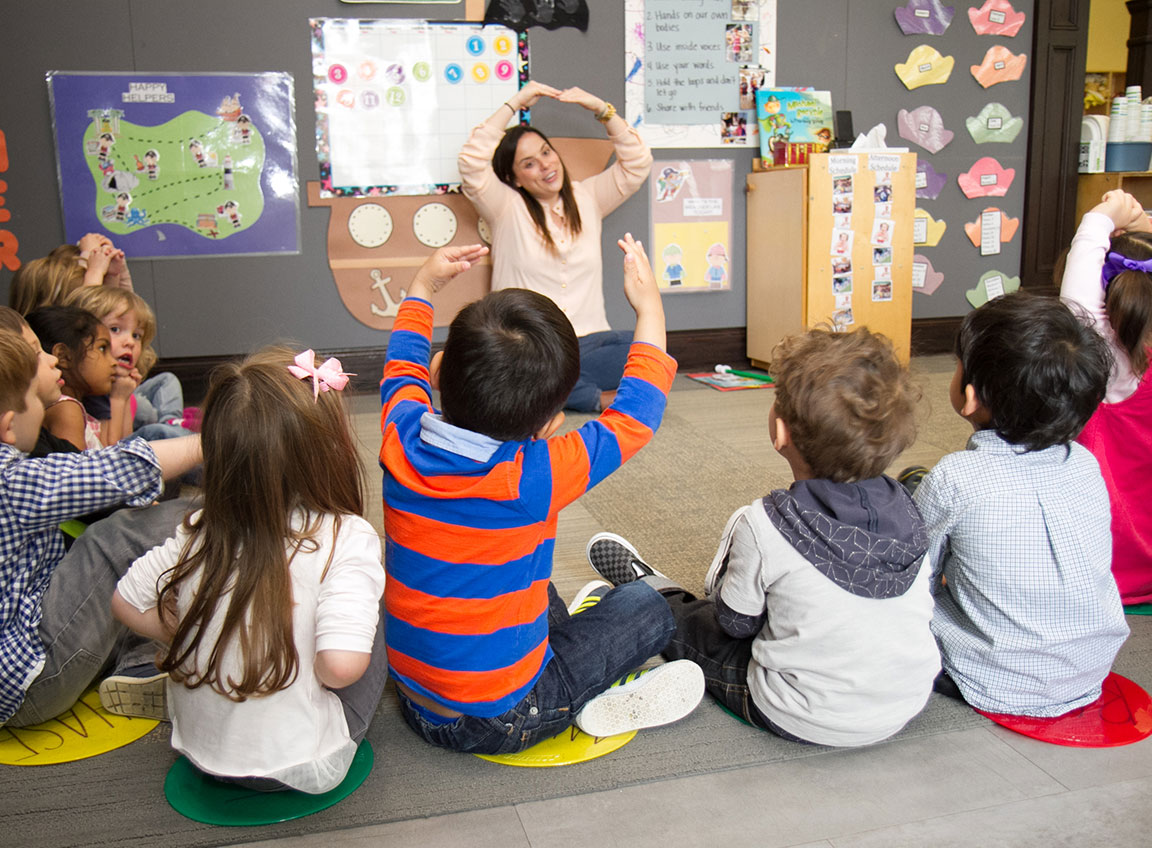 Designed to support individuality and independence, our preschool curriculum sets the stage for a love of learning. Each day, our preschoolers have opportunities for open-ended exploration and play. In addition, teachers create authentic, discovery-based experiences where children can find success in their innate curiosity. Along with helping to build a strong academic foundation, we place high value on nurturing social-emotional development. When children are appropriately supported and encouraged to express their thoughts, feelings and ideas, we create an environment where each child is a valued member of the classroom community.
Kindergarten is an exciting and important time for children. It is a time to nurture their innate love of learning and curiosity about the world, in order to set the tone for the rest of their formal education. A small class size and exceptional teachers enable LPP to offer a uniquely intimate educational setting and ensure individualized attention for each student. Statistics show that children retain the most information when they actively participate in the learning process. Because of this, we encourage children in the manipulation of concrete objects, support expression of creativity and individuality, and foster positive interaction with peers and adults. With an active curriculum and academic goals based on Illinois State Standards for Kindergarten and First Grade, our program offers a unique approach to academic success.
Interwoven throughout our day is our Spanish Foreign Language Program. Paralleling our philosophy and curriculum, children are immersed in conversational Spanish, music, and hands on, discovery-based activities to foster a foundation and appreciation for the Spanish language and culture. Research suggests that taking advantage of our innate abilities to learn languages at an early age with ease opens up a world of opportunity for children. They will be more flexible at learning other languages and adept at imitating sounds, creating the opportunity for speech that is free of foreign accent. Also, a foreign or second language in early childhood alters the brain's way of critical thinking and produces higher cognitive function and better communication skills. It is for these reasons that LPP has a Spanish teacher on staff at every location.
The city is our outdoor classroom. During the summer months (June-August), we shift our attention to the great outdoors and take advantage of our perfectly situated, heart of Lincoln Park locations. Under the care of our year-round, Bachelor's and Master's degreed ECE teachers, your children will experience daily learning adventures that align with our LPP Curriculum. By taking our learning outdoors, we gain hands-on discovery in our community. Join us for a summer of friendship, learning, and fun at LPP! Our summer adventures include: team sport clinics, farmer's market math, picnics in the park, process art outdoors, Summer Science, ChiMe outdoor concert series, visits to neighborhood playgrounds, parks and gardens, regular visits to the Zoo, chartered bus field trips and opportunities for water play.
Now Accepting Applications!
Lincoln Park Preschool and Kindergarten has three prominent locations in the heart of Chicago's Lincoln Park and Old Town neighborhoods. We invite you and your family to begin the enrollment process at LPP by
scheduling a tour
today.